Stock Photos Created with Brands in Mind
The Quarterly Collection is here and so far the most popular pack is Blue Hues! This came as a surprise, but we'll get to that later.
I wanted to tell you an important part about how I create stock photos
You might think I just take a few items and put them together and start shooting. It really goes beyond putting stationary on a white desk.
When creating the different packs, I have a particular brand in mind.
This will guide my decisions in what items to use as props and what the theme of the stock photos will be.
With a brand in mind, I will know what colors to use, what props, what stories to tell with the layouts, and what different shots and orientations I'll need to shoot them in.
Let's break down each of the six stock photo packs for the Quarterly Collection (2018 Q3).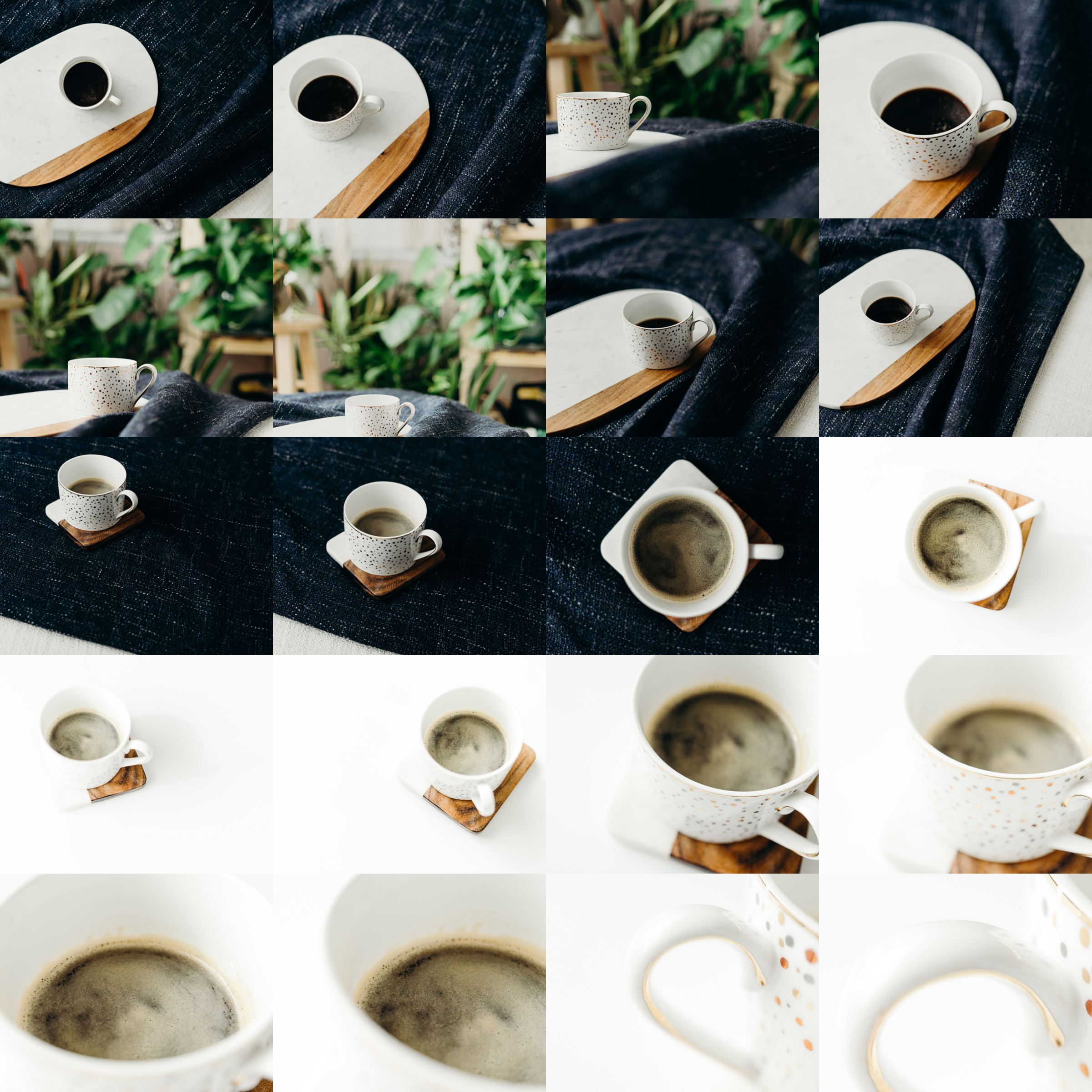 This pack will appeal to the coffee loving brand that has a lifestyle vibe.
The Moody Espresso pack was shot in both light & dark themes. Espresso instead of a latte brings in a deeper feel, adding a slight serious tone to a rich brand message.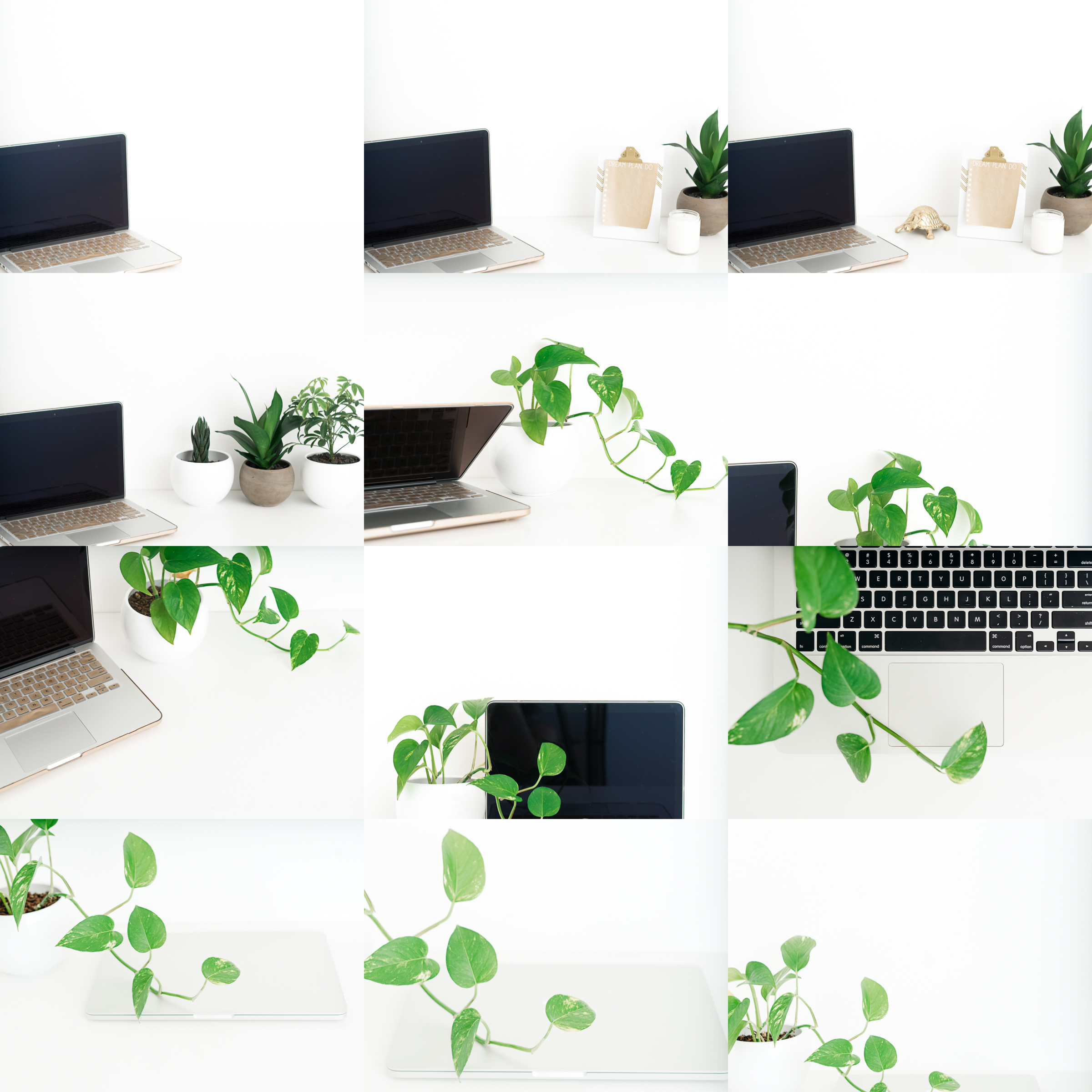 Created for brands that work from their laptop and love having plant life around their workspace.
Plant friends are always a fun sentiment and add such life to a brand's message. Keep these plant friends with you without worrying about them dying on you. Grab them today.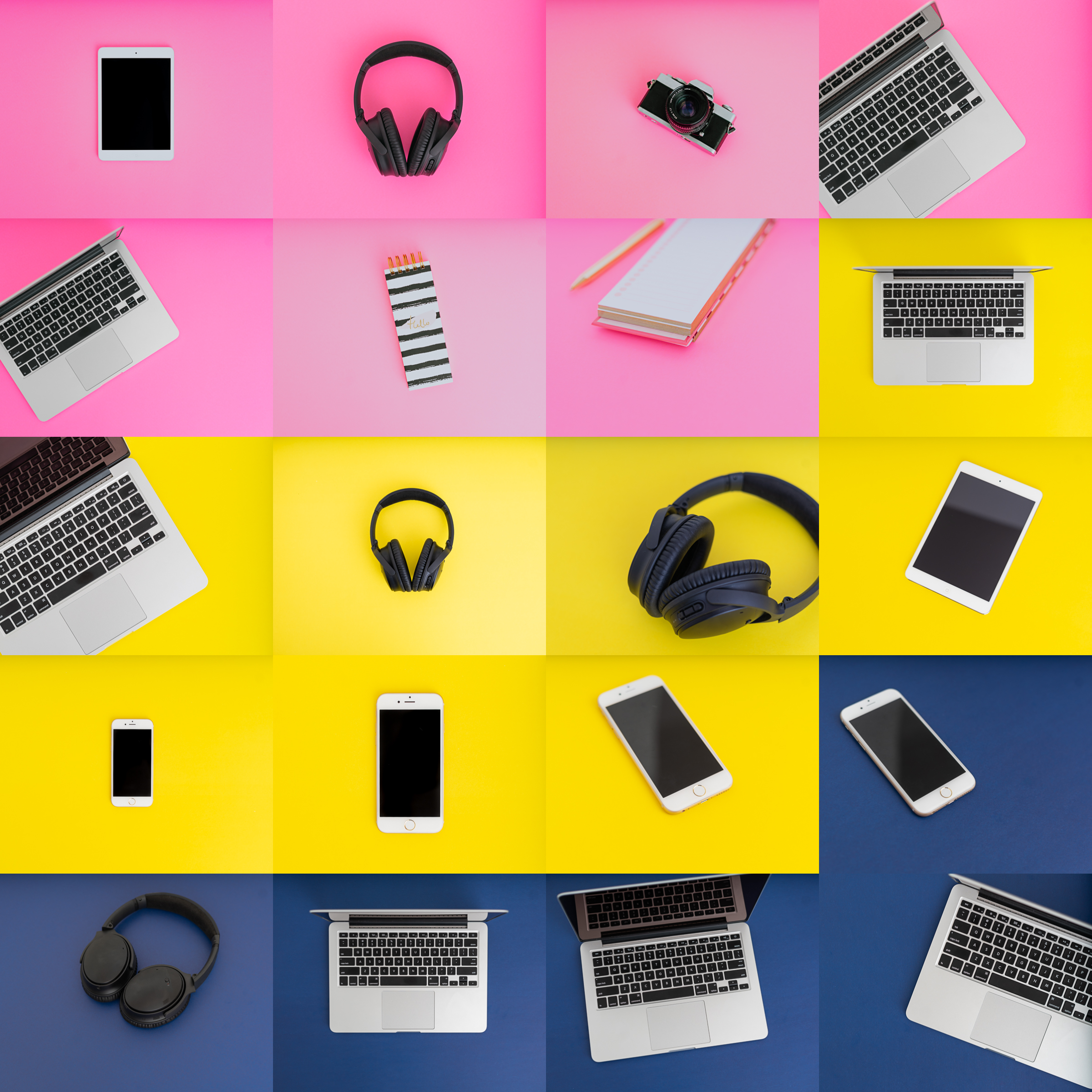 Designed for a vibrant and fun brand that values simplicity.
The Color Pop pack is pure fun. If you have a feed full of color or a story that deserves an eye catching color pop then this is most certainly the pack for your brand. It makes me want to dance every time I see it! I feel like putting on poppy dance tunes and rockin' out!
It also makes me think of Strawberry Lemonade ;)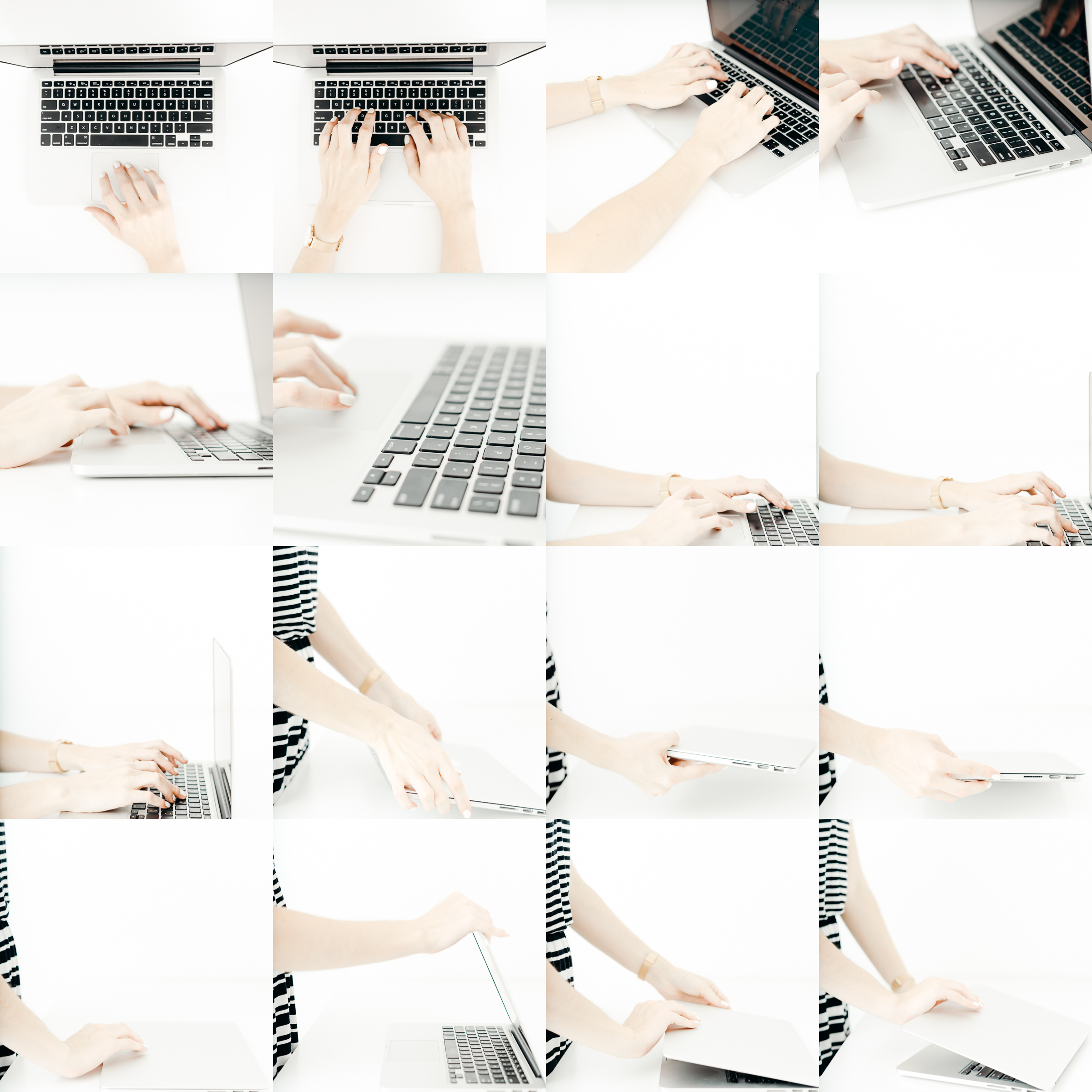 This pack is perfect for the brand that serves female entrepreneurs and understands the hustle behind the screen.
The Laptop & Hands pack captures the actions of a female entrepreneur getting to work on her laptop. Laptop hustlers that create blog posts, update product listings, engage in online communities, design graphics, and plan out social media will relate to these images.
This pack is for the blue focused brands out there! Appealing to both light & dark blue themes.
Blue is a beautiful brand color. You might have it for its representation to be calming. Or for the nature related vibes it has. Maybe you're attracted to blue in your brand because it has been known to reduce tension and your business offers a service that does just that. Blue Hues has you covered.
Some of my favorite house plants photographed to appeal to modern, lifestyle, and plant-loving brands.
This Plant stock photo pack should come as no surprise. I'm kind of obsessed with house plants and it's a major part of my own brand. So this pack was designed for brands with a similar aesthetic to mine. Simple messages you share with your audience deserve a simple photo counterpart.
I won't lie, it's very likely that there will be a batch of plant themed stock photos in every Quarterly Collection.
So what is a Quarterly Collection?
It's the new way I'm offering my stock photos. I deleted all the old ways and now this is it.
Every quarter in the year I'll release an entire collection of several different stock photo packs like these. They will remain in the shop for the duration of the quarter. Then at the end of the quarter the will be gone, removed, taken down. At the start of the next quarter, the new collection will be released and so on and so forth.
Quarterly Collections add a touch of exclusivity to publicly available stock photos. Something I've been trying to figure out how to do for a long time, since it's been your number one complaint with stock photo services.
So yes, everyone can still purchase them, but only if they act within those three months.
I enjoyed creating these stock photos and I absolutely love the new Quarterly Collection style of offering them.
When I released the six new stock photo packs, I thought that the Color Pop and Laptop & Hands would be fighting for popularity. However, Blue Hues stole the number one spot! I honestly didn't see that coming!
Which stock photo pack in this collection matches your brand the best?